The Tale of Peter Rabbit ..."If I have done anything, even a little, to help small children enjoy honest, simple pleasure, I have done a bit of good."  -Beatrix Potter
Hop on over to 3102 Prytania Street the evening of Thursday, November 9, to celebrate the adventurous escapades of a very mischievous rabbit with delicious cuisine, an open bar, live music, and a plentiful silent auction while helping to ensure a future of endless possibilities for all little rabbits.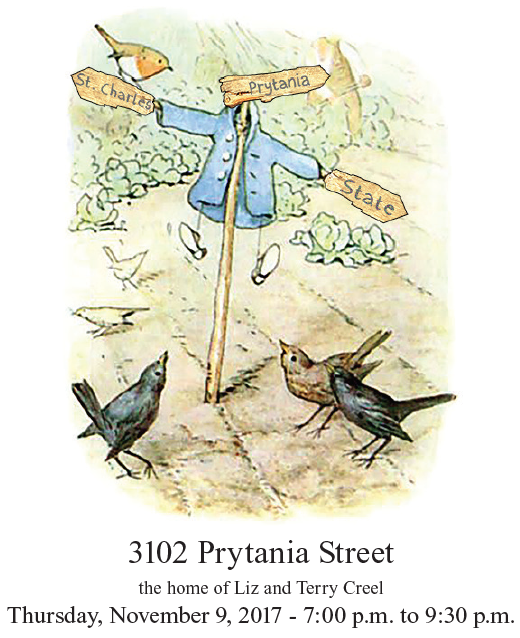 Interested in Sponsoring or Attending STAIR Affair 2017?  
          Contact Anne Fuselier at anne@stairnola.org or 504-899-0820.
             Sponsor and Ticket Information: 501auctions.com/stairaffair