Tutoring Sites
This school year, STAIR will operate 25 tutoring sites with the goal of serving approximately 220+ public elementary school students from 43+ schools in Orleans, Jefferson, St. Tammany, and Tangipahoa Parishes. Each tutoring site is staffed with a paid and trained site manager and trained volunteer tutors.
Below are our tutoring sites for this school year, their corresponding schools and tutoring dates. There is also an interactive map of all tutoring sites at the bottom of this page.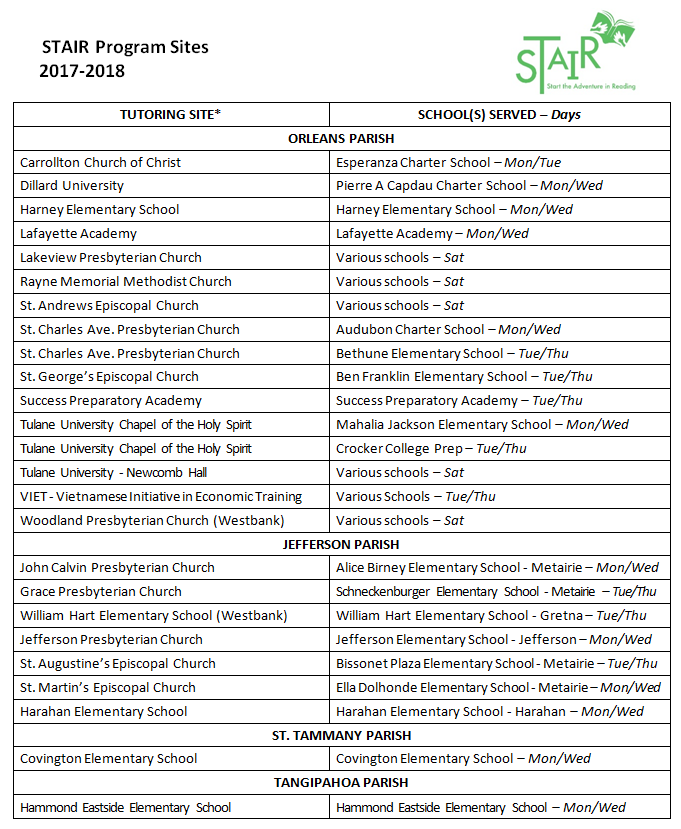 Tutoring Sites Map
This interactive map will help you identify the tutoring site that is most convenient for you. You can zoom in or out and if you click a location marker, the site name and address will show.